Historic
Created in 2008, the Project develops socio-cultural, recreational and recreational activities for students from the public school system, from 3 to 17 years old, from the town of São Lourenço da Serra and other towns in the region.
Activities
These activities take place in the schools themselves as well as in our Felicity Camp.
The development of the activities is based on the interests, demands and potential of each age group and in different periods. The activities are divided into groups of students according to their age.
The program includes storytelling, art exhibition, science fair, theater workshops, ecological awareness and environmental preservation.
Coordination by Dov Pomeroy and Clelia Maria Rossi.
Periodicity
This program takes place during the school year in our camp every Wednesday, from 8 am to 11:30 am, and from 1:30 pm to 5 pm, as well as in the schools on Tuesdays and Thursdays, during school hours.
Schools Served:
São Lourenço da Serra
Nursery School Despezio
Nursery School and EMEI Snow White - Paiol do Meio
Nursery School Luiz Andr&eacute Ribeiro
EMEF Prof&ordf Maria Nerea Rampim
EMEIF Antonio Lino Sobrinho
EMEIF of Triangulo Azul
EMEF Mario Fischer
EMEIF Barrinha
EMEIF of Pereiras
EMEIF of Fazenda Vitoria
EMEIF Paulo Francisco Eufrasio - Itatuba
EMEI Eduardo Kazuo Watanabe
EMEI Jose Carlos de Camargo - Senninha
Municipal Center of Rehabilitation Mata Atlântica
EEEF Governador Franco Montoro
EE Prof&ordf Marianinha Queiroz
EE Prefeito Antonio Baldusco
Juquitiba
Nursery School APROJ
EMEIF Tereza Togno Comolatti - Fazenda Sama
EMEIF Altamiro Pinto de Moraes
EEEF Barnabés
EMEI Fruto da Terra and Barra Mansa
EMEI Terra Nova
EMEF Raízes of Pau Brasil
EMEIF Manacás dos Soares
EMEF Recanto of Caipunas
EMEF Neighborhood of Laranjeiras
EEEF Neighborhood Vitalino
EMEI Jardim of Palmeiras
EE Neighborhood Nossa Senhora of Conceição
Acronyms
EEEF - State School of Fundamental Education
EMEIF - Municipal School of Infant and Elementary Education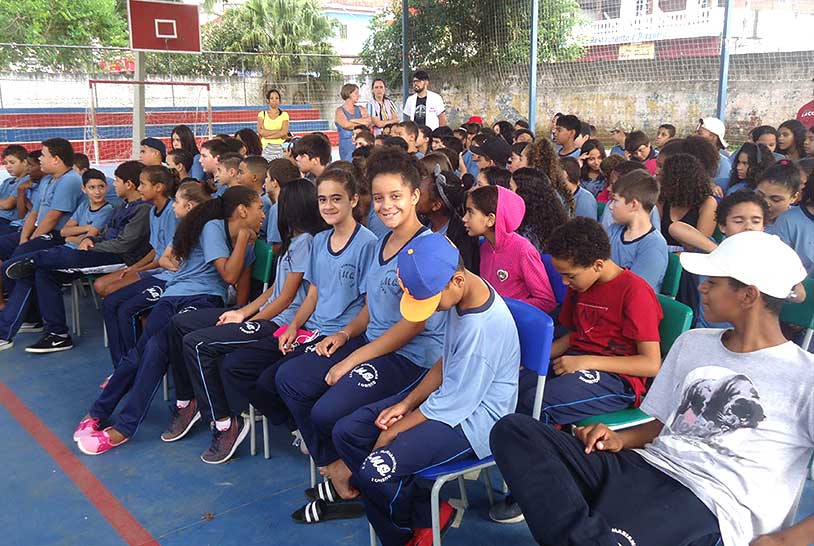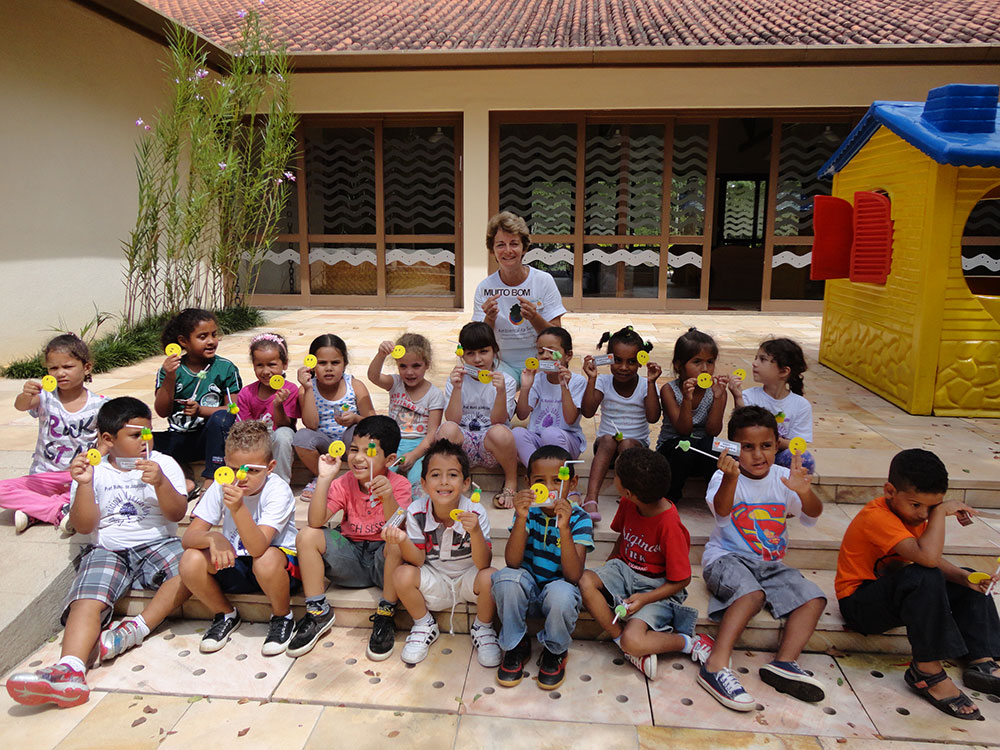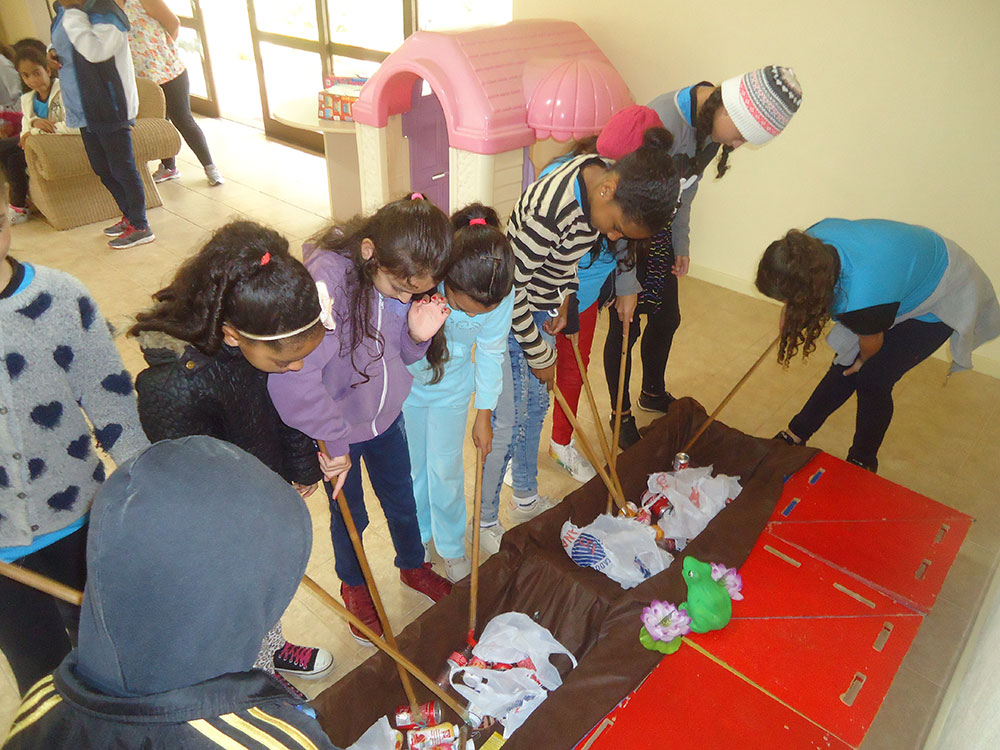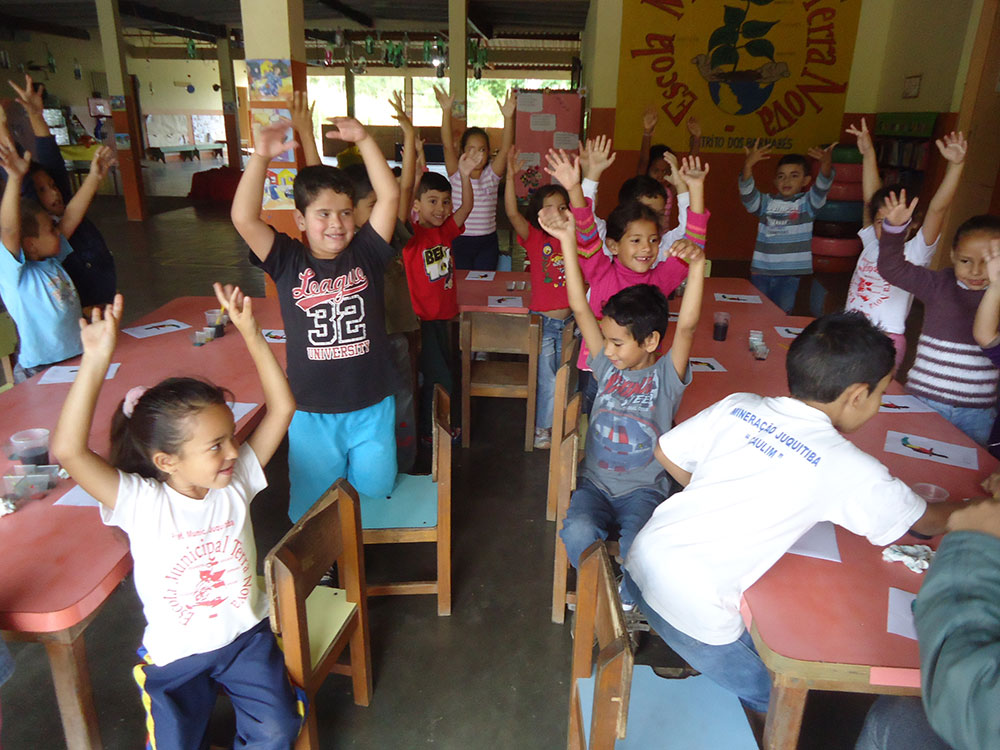 Number of participants
From 2008 to 2020 the project had 51,512 attendances to students.
| Year | Participation |
| --- | --- |
| 2008 | 488 |
| 2009 | 424 |
| 2010 | 745 |
| 2011 | 2.855 |
| 2012 | 7.168 |
| 2013 | 5.014 |
| 2014 | 4.670 |
| 2015 | 5.665 |
| 2016 | 5.807 |
| 2017 | 5.761 |
| 2018 | 6.006 |
| 2019 | 4.759 |
| 2020 | 2.150 |